The League has made a substantial commitment to creating and supporting Broadway industry audience engagement and education programs designed to ensure an audience for live theatre in the future. Among the League's related initiatives are the following:
Broadway Bridges® offers New York City public high schools $10 tickets to participating shows for groups of tenth graders and their chaperone. The program's goal is to ensure every student in a New York City public school has the chance to see a Broadway show before graduation.
The National High School Musical Theatre Awards®/Jimmy Awards® are a national celebration of outstanding student achievement, recognizing individual artistry in vocal, dance, and acting performance and elevating the importance of theatre arts education in schools.
The High School Broadway Shadowing Program invites New York City public high school students to connect with the general managers, press agents, marketing and advertising staff and others who show them what goes in to mounting and maintaining a Broadway production.
League Educator Apple Awards reward, acknowledge, and support the efforts of educators who collaborate with education programs of Broadway and touring Broadway productions
The League has also bestowed over $1,000,000 to League member education programs related to Broadway and Touring Broadway productions.
The Education and Engagement Newsletter helps keep members informed about programs that take place in other markets. To read archived newsletters, please click on a link below.
For more information on education and engagement initiatives at the League, contact Rachel Reiner.
These educational programs are a joint venture of The Broadway League and The Broadway League Foundation.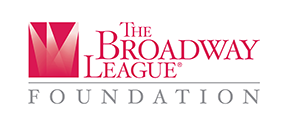 Latest Education and Engagement Newsletter Previous Education and Engagement Newsletters